STACK KIT BUILDER
Build It In A Minute!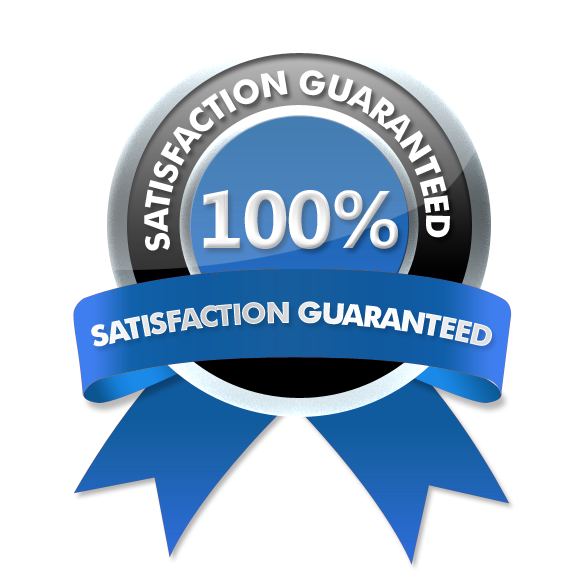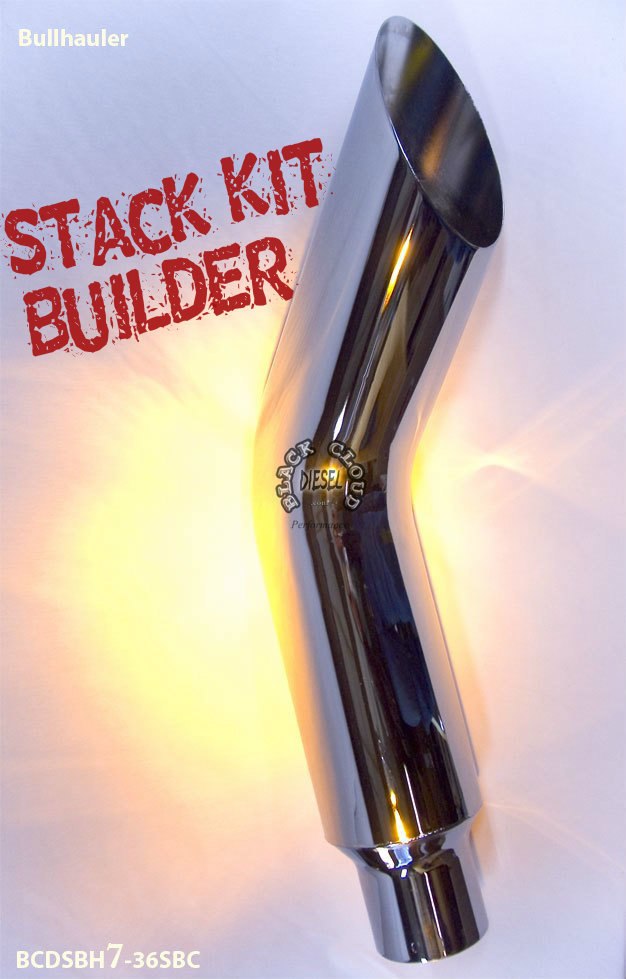 Choose Your Diesel Truck Stacks /Smoke Stack System Below...
Need Help?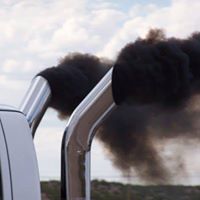 Grand Rock Smoke Stacks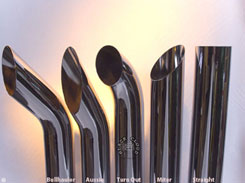 Grand Rock Diesel Truck Stacks Kits! Triple Plated Chrome Diesel Truck Stacks and Install Kits for Diesel Pickup Trucks are Universal, Cat Back or Turbo Back Ford Powerstroke Truck Stacks, Dodge Cummins Truck Stacks, GMC Chevy Duramax!
Install a Performance Diesel Truck Stacks to remove exhaust restrictions, improve truck's power and performance, increase fuel mileage/economy, reduce EGT's (exhaust gas temperatures) and increase engine longevity!
Standard 36" Diesel stacks will come 1-2" above cab when installed with Grand Rock Kits. 48" and 60" diesel stacks available in Lower 48. Choose from 5 diesel Stack Styles: Straight, Mitre, Turn Out, Aussie, and Bull Hauler. You will love the look & quality!
*It is the Sole Responsibility of the purchaser to be sure any part or modification made to a vehicle adheres to any local, state or any other laws, ordinances, etc.
*Do to shipping size restrictions 48 and 60 Inch Diesel Stacks and Turbo Back Kits are only available in the Lower 48 States at this time.
DIESEL TRUCK STACK SYSTEMS AND INSTALLATION KITS are corrosion-resistant 16-ga. US-made aluminized steel mandrel-bent pipes. *Precise fit, no need to hammer or adjust. *Deburred 1/2" rod hangers, no sharp edges or burrs, (33% thicker) 3/8" wire hangers, *Welded double saddle, flattened bolt hangers won't crush pipe. *Brackets zinc plated to prevent rust. *ACCUSEAL™ clamps join pipes together, won't crush pipes, keeps exhaust joints serviceable. *All diesel stacks are deburred, cleaned, no sharp edges or saw chips.
The standard diesel truck stacks length is 36" long, which brings the stacks up to level with the cab or approximately 2" over the cab. Both 48" and 60" stacks are also available. The cat back Stack Installation Kit adds approximately 10" of length to the truck stacks because of the T-Pipe mounted in the bed. There is only one hole that needs to be cut in the bed, which is for the T-Pipe. All the piping in the kit is commercial grade aluminized steel. All clamps are heavy duty and Zinc coated for durability. The kit piping transitions from 4" to 5" and all piping above the bed is 5". Complete 5" kits are available for 5" exhausts. For optimal performance, the ideal exhaust size for diesel trucks is 4" except for trucks making extreme horsepower.
Install a Performance Diesel Truck Stacks Exhaust Kit to remove stock exhaust restrictions, improve your truck's power and performance, increases fuel mileage/economy, reduce exhaust gas temperatures (lower EGTs) and increases the longevity of your truck's engine. Universal Cat Back Truck Stack Bed Kit for Ford, Chevy & Dodge Diesel Trucks. Choose from 5 different styles of smoke stacks: Straight, Mitre, Turn Out, Aussie, and Bull Hauler. You will love the quality & look of these commercial quality, triple plated chrome Grand Rock Diesel Stacks! We warehouse a large selection of Grand Rock products for same day shipping.
Grand Rock Premium Smoke Stacks are commercial grade heavy gauge diesel Stacks for all

diesel trucks, with durable, 3 layer chrome finish. Higher luster, pure chrome, on the final electroplated coat, re enforced two heavy on the nickel for resistance to road rash and abrasions, under neath. The chrome is so thick you can almost feel it,when you pick them up and the rough edges around the tip are caused by chrome crystals. Diesel Stacks that last are Made in America.

Grand rock has the best patent for their diesel stacks kits. the y pipe outlets are expanded so the diesel stacks base sits on the y pipe. The expanded ends of the y pipe are checked with a gauge to insure a very tight exact fit. This greatly improves the sturdiness and holds the stack kit to gather over rough terrain. No Loose parts. The Stack brackets are canted, curved, tempered to prevent tearing. with full saddle clamps cradling the y pipe. (Not the usual L Brackets which don't hold much of anything)

Heavy duty stainless flex pipe included to guard against the twisting action of the motor mounts. This flex is so solid the you can stand on it.

The 3" Westfaiia clamps holding the flex pipe are a nice touch. They handle the rotation angle of the flex pipe providing a little give in the exhaust train,
The aluminised steal, zinc coated construction is all commercial gauge. The same exact pipes and construction as our commercial Big Riggs.
All clamps are heavy duty high strength ac-cu-seals. Both polished stainless and aluminized.
Lower your EGTs and Save your self the embarrassment. Get the diesel stacks kit that won't fall apart when you are off-roading.
Click here to check out our customer's diesel stacks and pictures!