Dodge 6 SP NV5600 '2000.5-'2005 HO Motor
South Bend Clutch Heavy Duty Clutch Kits for Late 2000.5 - 2005 Dodge Cummins 245 HP HO HIGH OUTPUT 6 Speed NV5600 transmission
Dodge 2000.5-2005 245hp HO High Output 5.9L NV5600 6 Speed
The horsepower rating sticker is on the front of the valve cover.
245hp is HO High Output engine.
*NOTE* The clutches on this page DO NOT FIT a (click here for) 235HP 1999-Early 2000 6SP NV5600 Trans.
The Dodge High Output 6 Speed NV5600 South Bend Clutch Heavy Duty Stock Clutch Kit replacements, Heavy Duty Single Disc Clutch Kits and Performance Street Dual Disc Clutch Kits for Ram Dodge Cummins Trucks! Competition Clutches- Double Disc Competition Clutches and Triple Disc Competition Clutches! All South Bend Clutch Kits include an alignment tool. These clutch kits are High Quality, Long Lasting,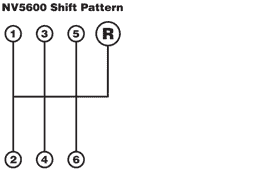 800-872-1944

Free Shipping

South Bend Clutch is an American Clutch Manufacturer!
If you need replacement clutch parts only, to replace single parts from your existing South Bend Clutch Kit, those can be found here.