Stacks Only
Grand Rock Stacks Only (without kit)
Do You Want Chrome or Raw Steel Paintable Stacks?


What Diameter Stacks Do You Want?

What Style Stack Tips Do You Want?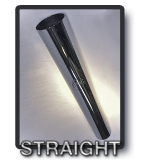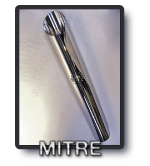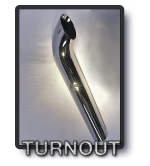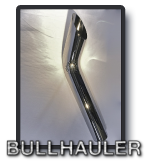 What Length Stacks Do You Want?


Grand Rock Stacks are triple plated chrome stacks for diesel pickup trucks. Made from commercial quality steel, these durable stacks resist scratches and dents. 4 and 5 inch stacks are 16 gauge heavy duty steel. 6, 7 and 8 inch stacks made from heavy duty 14 gauge steel.
Each Chrome Stack is Hand-Inspected to ensure the highest quality chrome. This triple-plated Chrome is heat resistant and does not turn yellow from heat or gray from oxidation.
These stacks fit into the T-pipe of the Grand Rock Cat Back Installation Bed Kit and Grand Rock Turbo Back Stack Kits. These Grand Rock Smoke Stacks have an OD base designed to sit in the cup style ID outlets of the t-pipe for a snug, secure connection. Under bed piping is 4 inch (except 5" Installation bed kits) with a 4 inch t-pipe inlet thru the bed which expands to 5 inches just above the bed. 5, 6, 7 and 8 inch stacks have 5" OD base that fits into T-pipe's 5" ID outlets.